Back to Search results
Site @ Sundrive Road & Channel Road

Rush,

County Dublin
Asking price
€450,000
Read More
Description
The subject site is located in Rush, Co. Dublin, a small seaside town between Skerries and Lusk on the R128.
The area surrounding the site has a mix of residential and commercial properties.
Rush was once viewed as the heart of market gardening in Leinster and many people were employed in
agriculture. Nowadays, however, horticulture and agriculture have been superseded by Rush's increasing role as a commuter belt town.
Rush has experienced very steady housing demand over the past 15/20 years. In recent times we have seen an
increase in the movement of second hand housing in Rush as there has been very limited and one off new
housing being built.
Rush is well connected and serviced by public transport by Irish Rail (Rush / Lusk Station - 2. km from the
Subject site) and Dublin Bus (bus route 33).
Rush Village is a short distance away from the subject site and provides a wide range of amenities for families
including shops, restaurants and a theatre. There is a wide choice of schools in the area and there is no shortage
of sporting facilities including Rush Golf Club. One of the main attractions close by is the sandy beach which
stretches for miles and provides a ready-made leisure amenity.

FULL PLANNING PERMISSION:
Full Planning Permission has been granted for 4 no. dwellings and associated site works, with vehicular access on Channel Road respectively. The individual sites will have a typical area of c750-875 sq.m.
The floor area is 3,400 sq. ft. (House Type A) and 2,410 sq. ft. (House Type B). Planning reference F16A/0532.
SERVICES:
Services will not be provided prior to sale. Connection to existing services on Channel Road and Sundrive Road.


Explore Dublin
County Dublin is situated on the east coast of Ireland around Dublin bay. Although it is Ireland's third smallest county, Dublin City is Ireland's capital and the county hosts nearly a third of the country's population. Dublin city itself is bursting with diversity and has attracted multination...
Explore Dublin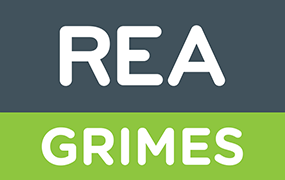 Get in touch
Use the form below to get in touch with REA Grimes (Skerries) or call them on (01) 849 0129